Rose cultivation for production of rose water and later – attar of rose or rose oil started in India and Egypt. Production of rose water and rose oil through distillation of rose blossoms started around 10th century in the lands, part of old Arabian State.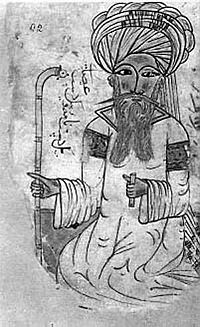 Using the experience and traditions of Syrians, Persians and Egyptians, they established a flourishing rose production.
The ancient Persian scientist, philosopher, physician and alchemist from Bukhara, Avicenna, widely known as the Father of Pharmacy, is considered to be the first scientist to develop the process of distillation of rose blossoms.
THE ROSE - A SYMBOL OF BEAUTY AND LOVE
Few flowers have inspired human imagination as the rose. In human civillisation the Rose is a symbol of Beauty and Love.
Its fragrance accompanies love poetry ever since Sappho up to present days. It is glorified by great poets and lives in the masterpieces of great artists.